Babywearing can seem  like a labor of love in the summertime, when it's hot and muggy out and you are wrapped up tight together when you really just want to have cool air blowing on every pore of your body. But in the wintertime, it's warm and cozy.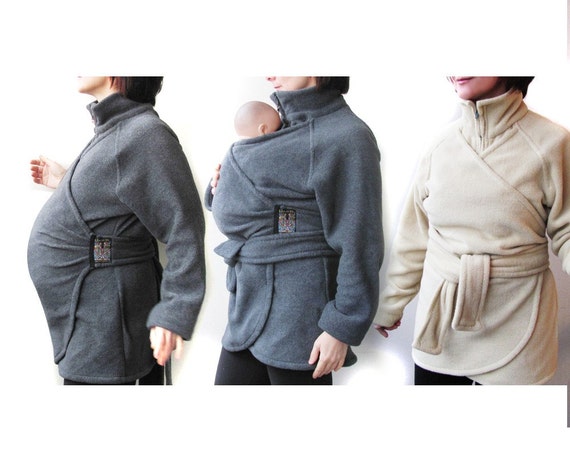 In some parts of the country, and for our good friends in Canada (Eh?) even having that tiny ball of heat pressed up against your ribs isn't quite warm enough. It can be hard for even the most experienced babywearers to enjoy wearing when you are constantly having to take off your carrier to put on a coat. So how do you manage outerwear while rocking that fabulous wrap?
Here are a few creative ideas for staying warm while babywearing:
Remember: Don't ever put your baby in his or her car seat while bundled up in a heavy coat. Heavy coats will compress on impact in a collision, which will affect seatbelt function.
Hopefully these ideas keep you and baby warm while enjoying some time outside in the beautiful winter weather.
Erin Burt is a freelance writer, mother of three girls, and Texas native who recently moved to upstate New York.