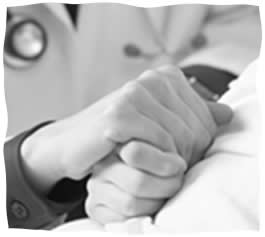 As my belly continues to grow and my emotions continue to rage, I have been thinking this week about being thankful. It sounds simple, but I feel like it is not always easy to be thankful while you are expecting. I am thankful for the tiny kicks, healthy baby, and possibilities that await my son.
But, it's hard to be thankful sometimes when I am up in the night searching for Tums, or when I see a stretch mark pop up on my expanding mid-section. It's in those times that I am forced to reach for a little perspective along with the antacid.
I've never had any real health issues, so I assumed getting pregnant would be a breeze. But with my daughter Johanna, getting pregnant was no easy task—it took almost 16 months for us. Infertility affects 6.7 million women between the ages of 15-44 according to the CDC. Most infertility problems result from issues with ovulation in women. Polycystic ovarian syndrome and primary ovarian insufficiency can also play a role in causing fertility issues is women.  More causes of female infertility include blocked fallopian tubes, physical problems with the uterus, and uterine fibroids.
In addition to having problems getting pregnant with our daughter, we also lost her twin at 9 weeks pregnant. Losing a child at any stage is heart-wrenching. Babycenter says that between 50 and 70 percent of first trimester miscarriages are caused by chromosomal abnormalities. I know several women who have dealt with the pain of miscarriage far worse than I have.
So when I start to catch myself complaining about how much weight I've gained or how many pimples I seem to be acquiring, I stop, look back at how far we've come, and decide to be thankful. I am thankful for this life growing inside of me. I am thankful for the chance to be a mother again, and the chance to experience this amazing miracle of pregnancy. What about you, momma, what are you thankful for?
Karyn Meyerhoff is a mom of one and one on the way in Northern Indiana. She loves her daughter Johanna with all of her heart, and she can't wait to shower her little guy with love in August!
Tags: 28 weeks, infertility, miscarriage, pregnancy, second trimester, thankful