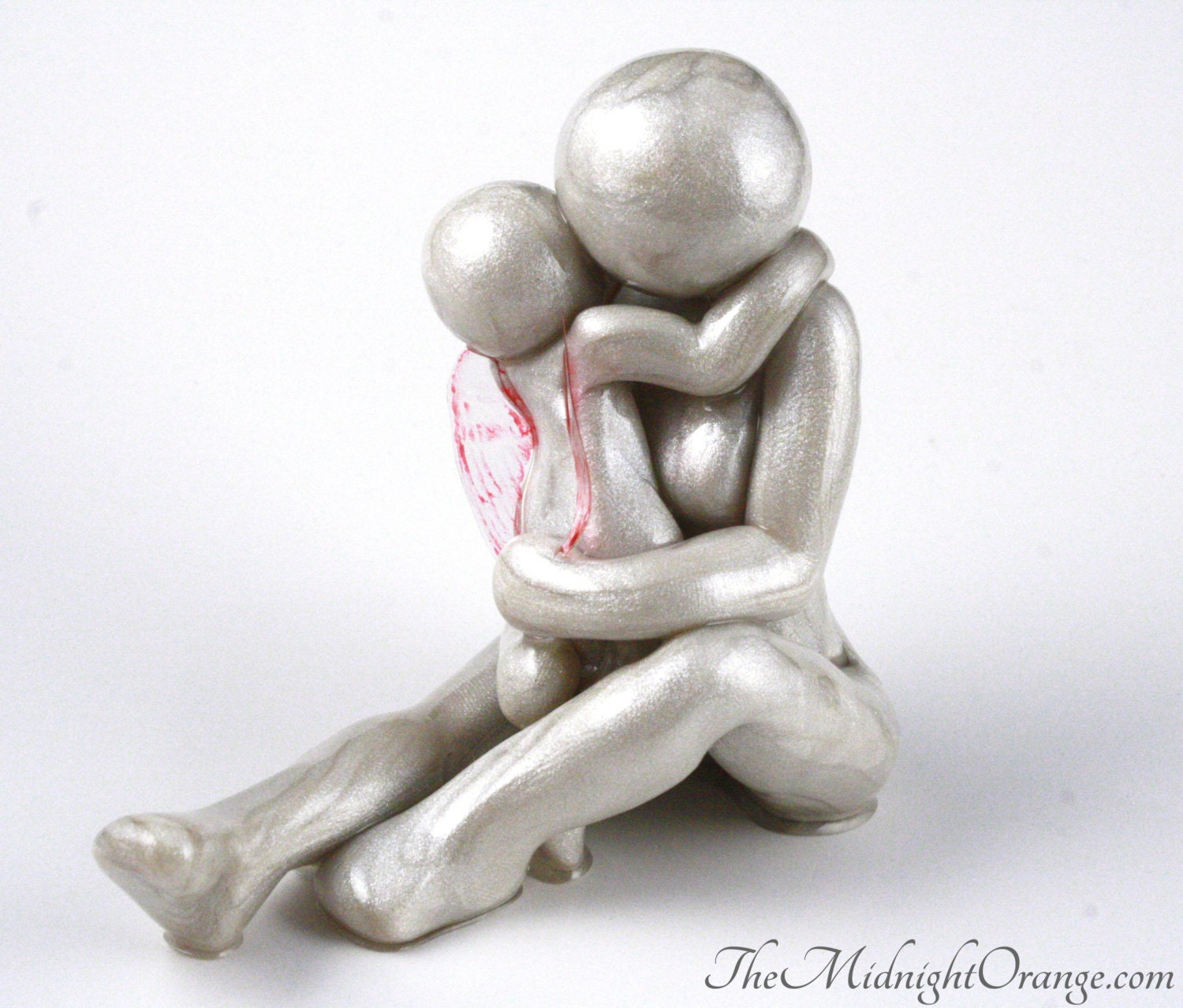 Before I ever had kids, I was familiar with baby loss. My mom  lost a baby early on in the pregnancy after my brother. My husband's mom lost a baby between his youngest two siblings. I knew friends who had lived and grieved through miscarriages before I was ever married. I always thought this was something I would have to go through.
I never did. That made it hard for me to understand what friends who lost babies were going through. My imagination won't let me peek all the way over, but I have the faintest idea of what could be there and it's terrifying.
But these moms–our friends, our family, moms we barely know—need us so much at this time, even though it's tempting to let fear immobilize you. They need us to step out of our comfort zones and be there, no matter if it's painful or awkward or silent. Even when they don't ask. Because, they can't.
So what can you do for a mom who has just lost a baby?
Cook. Ask them—or a mutual friend of family member–if they want company or if they need space. If they aren't ready to talk to anyone yet, you can leave the meal at the door and text them to let them know it's there. Be sure to use disposable or reusable dishes so there's nothing to return to anyone. There are many online tools that will help you organize a meal train.
Listen. It's Ok if you don't know what to say. Having someone there to listen can help. Talking helps us process. You don't have to have any answers, and certainly don't try to offer any meaningless platitudes about life. Just listen.
Offer to babysit older children. Taking care of children can be exhausting on a perfectly good day. Giving the parents privacy and space to grieve by occupying their older kids for a day or an afternoon is a wonderful gift.
Send a heartfelt gift. Flowers may not always be the best choice since they fade so quickly. A handmade gift, handwritten note, donation to a loved charity or cause in the baby's name, or a keepsake that reminds them of their baby's life will be treasured.
Remember them. Don't avoid your friend on the anniversary of the baby's birth or death; acknowledge it. They will be honored that their baby is remembered, even if it makes them emotional.
When you do have a chance or idea how to help, just do it. Don't ask. Don't make them ask. Don't wait for a response before you act. If you know an extended family member or a mutual friend, ask them what's needed most and when you can do it. It doesn't have to be a perfect gesture. It doesn't have to be graceful. It just has to come from the heart.
Erin Burt is a freelance writer and mom of three girls who lives and writes in Queensbury, New York. 
Tags: baby loss, meal train, miscarriage, pregnancy